SD30 direct drive screw press
SD30 direct drive screw press
Functional characteristics
1. Low-speed high-torque direct-drive motor.
2. Short transmission chain, high efficiency and low failure rate.
3. Energy saving.
Suitable for die forging, precision pressing, correction, bending, embossing and other processes. It is an ideal precision forging equipment for trains, automobiles, tractors, ships, aviation, hardware tools, medical equipment, tableware and other industries.
Main technical parameters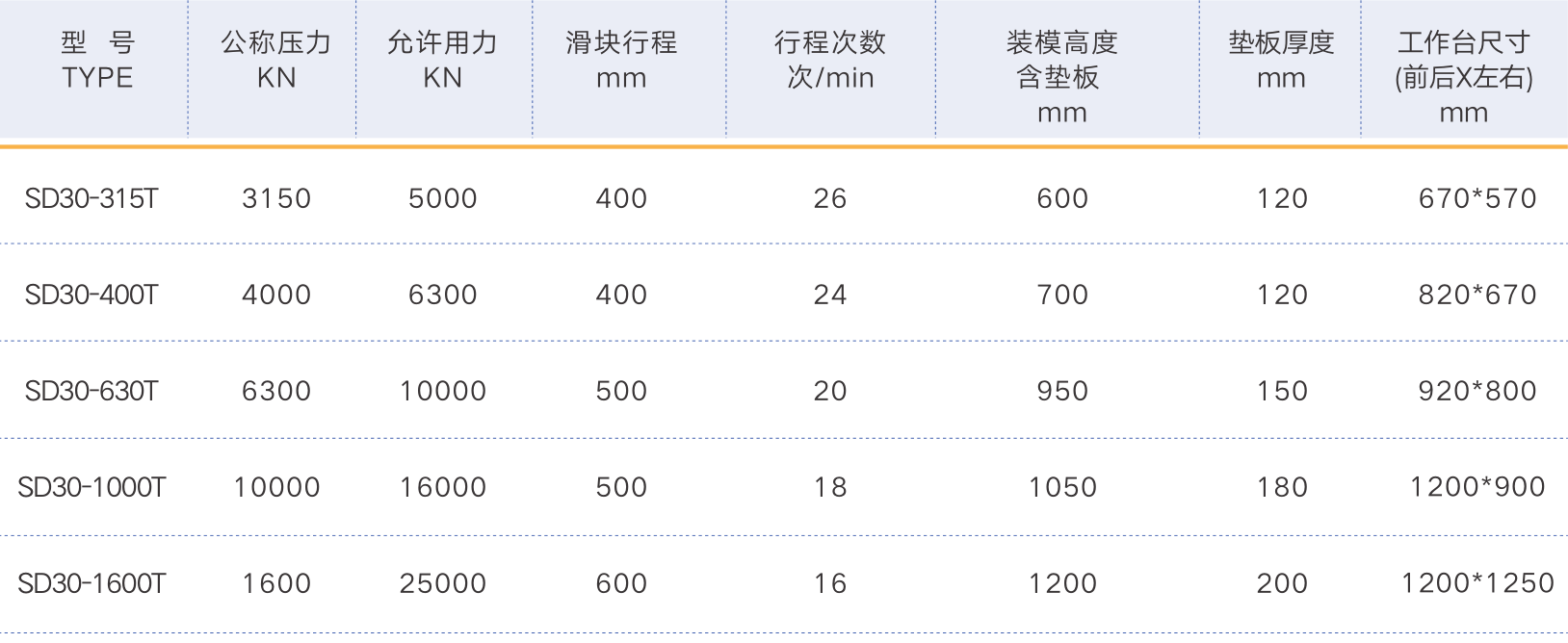 Scan the QR code to read on your phone
We could not find any corresponding parameters, please add them to the properties table
Zibo Sangde Machinery Equipment Co., Ltd.
Room 216, Building B, Pioneer Park, High-tech Zone, Zibo City, Shandong Province